I'm in the fortunate position to be traveling the country perpetually. While this stresses the domestic side of me, it exhilarates the guitar nerd side of me. Since I believe that I'm not alone in the quest for great guitar tone, I think it'll be cool to post cool pieces of gear that I stumble upon.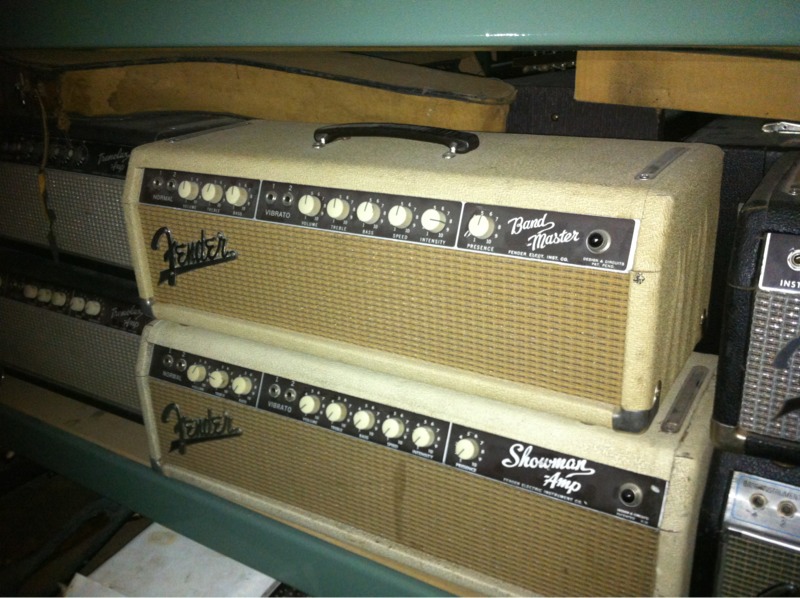 First up, Stevie Ray Vaughn's Fender blonde BandMaster. I'm not sure if this particular amp is for sale, but they have a TON of cool vintage gear and- let's face it- everything has a price.
Secondly, I didn't grab a pic, but there is a NOS Fender Custom Shop Tele Esquire there. It was a '94 NAMM Special Limited and has been there ever since. It's tagged at $3050, but that price is VERY negotiable since 1) it has celebrated a few birthdays in the store and 2) the Olympic White has yellowed nicely to a vanilla pudding on the face due to direct sunlight. But it plays great, sounds glorious and has a nice subtle flame on the maple neck. The weight is probably just over 7lbs and it's a sweetheart.
Contact Matt at Craig's Music in Weatherford, TX. 817-599-8021
– Posted from my iPhone.