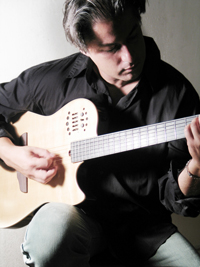 This has gone around the interwebs a few times, but I'm such a fan. A buddy of mine posted this again today and I had to share it with the Tone Chef readers. This is what happens when a band leader forgets to remove the capo from his acoustic guitar and just pushes on into the next song… without telling the rest of the band.
The moral of the story? Don't use a capo. Ever.
Now, my pretties, sit back and feat your ears on THIS.